E-Commerce Time Machine: MYER
Myer has been one of the longest-standing retailers in Australian history. Its story spans 120 years, and one of its greatest transformations has been its e-commerce platforms. Jump in the Power Retail E-commerce Time Machine to see the online journey Myer has taken from 2001 to today.
Myer is one of the oldest running department stores in Australia. Established in 1900 in Bendigo, it has transformed into a 60-location retailer with a leading online platform. But how has the retailer adapted and changed to the e-commerce transformation over the last twenty years? Let's jump into the Power Retail time machine to find out.
MYER – 2001
MYER – 2004
MYER- 2008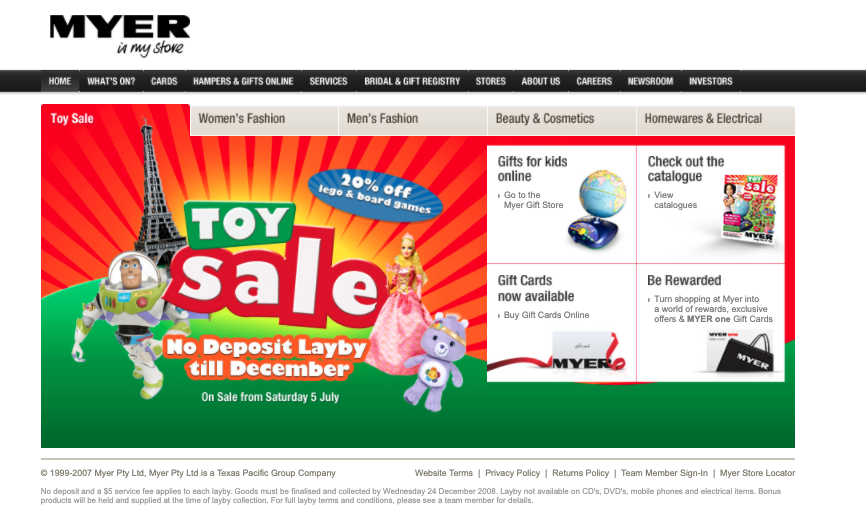 MYER – 2012
MYER – 2016
MYER – TODAY
What online platform should we visit in the e-commerce time machine next? Let us know in the comment below.
Like this story? Click here to find out more about Power Retail E-Commerce Intelligence or here to sign-up for the free weekly Pulse Newsletter for more essential online retail content.