Facebook's Live Shopping is Dead. Here's What Happened
And just like that, Facebook's attempt at live stream shopping is DOA. The social media app announced it would no longer be running its live shopping channel, with all services ending on October 1st. So, what happened? 
In a statement shared by Meta (Facebook's parent company), Facebook will be switching off access to its Live Shopping feature and will instead focus its attention on Facebook and Instagram Reels.
For the last few years, live stream shopping has been a big topic within e-commerce and has been on the precipice of a breakthrough. In the last two years, there have been endless predictions that it will be the next big thing in Australia, as its popularity in China is undoubted. In fact, the live stream market was projected to hit the $300 billion mark in 2021.
Facebook unveiled its Live Shopping feature in 2018, with a test released in Thailand. Within this platform, influencers were able to sell products to their audience in a QVC-like format. Two years later, it was rolled out on an international scale in conjunction with its dedicated shopping tab on the app.
So why did Facebook decide to cut the cord on its live stream feature? Did predictions fall short? It's complicated.
In a statement shared by Meta, Facebook has decided that it would no longer dedicate its focus on the live shopping feature, as users are more interested in its short-form video content, Reels.
"As consumers' viewing behaviours are shifting to short-form video, we are shifting our focus to Reels on Facebook and Instagram, Meta's short-form video product," the statement read. "You will still be able to use Facebook Live to broadcast live events, but you won't be able to create product playlists or tag products in your Facebook Live videos."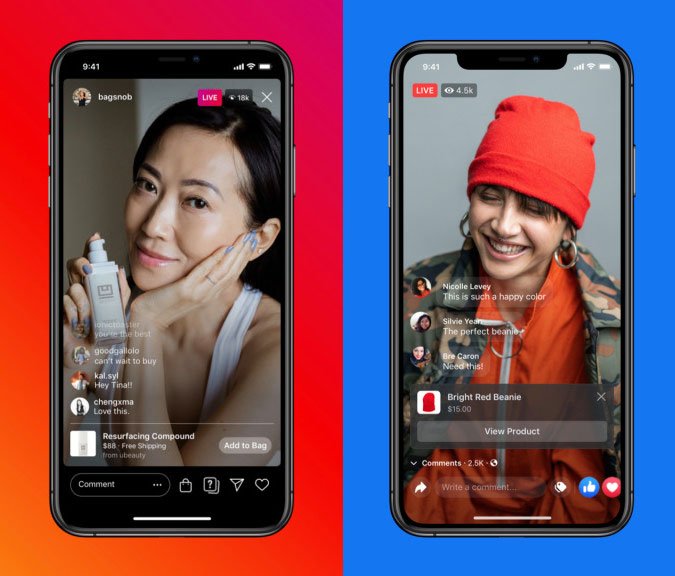 So, does this mean that live stream shopping is officially a dead-end for Australia? Not entirely. In fact, Vincent Yang, Co-Founder and CEO of live stream platform, Firework, said that Facebook's decision should not impact the influence of live stream shopping here.
"It's by no means surprising that Facebook folded its plans for live stream e-commerce, but it's incredibly shortsighted to say live stream commerce isn't viable here," he said. "It just won't be happening on Facebook."
Yang went on to share that a lack of open web in China has catapulted its success, as the country relies on 'walled gardens' of social networks such as Taobao or ByteDance. "…on the other hand, 96 percent of all of our purchases take place on the open web, on properties owned directly by brands and retailers," he explained. "Facebook, TikTok, Instagram, and other walled gardens are places for discovery, not conversion."
It's fair to say that retailers or social media networks can't just replicate what works in other countries and expect the same results. "Live shopping as a format works when it's in the right place," said Yang. "And this is great news for brands. Because it means they can anchor live shopping on their own sites to drive sales while taking back ownership of the brand experience and the customer data that flows from it."
So, even if this chapter has ended for Facebook, it doesn't signal the end of the concept or its success on other platforms. "Make no mistake: brands here are discovering the power of live stream shopping, and it's taking hold in a big way," explained Yang.
"So yes, the live stream revolution is happening here—it's just not happening where Facebook might want it to."
The e-commerce landscape is changing. With a Power Retail Switched On membership, you get access to current e-commerce revenue and forecasting, traffic levels, average conversion rate, payment preferences and more!