Amazon Australia is Set for Black Friday – Here's How
Amazon is expecting a huge rush of sales over the holiday season, as they ramp up their staff load to alleviate the strain. 
The online giant is planning to hire an extra 1,000 members of seasonal staff for the holiday period. The retailer will also be expanding its operational network, adding to the five distribution centres and 14 logistics sites already in operation.
Amazon Australia recently expanded its storage capabilities by 60 percent, following the launch of its new distribution centre in Melbourne, earlier in 2021.
The 1,000 seasonal, hires will span across Sydney, Melbourne and Brisbane, particularly in fulfilment centres and for Amazon Logistics. In 2021, Amazon Australia has secured more than 600 permanent roles, aided by the pandemic-fuelled e-commerce boom.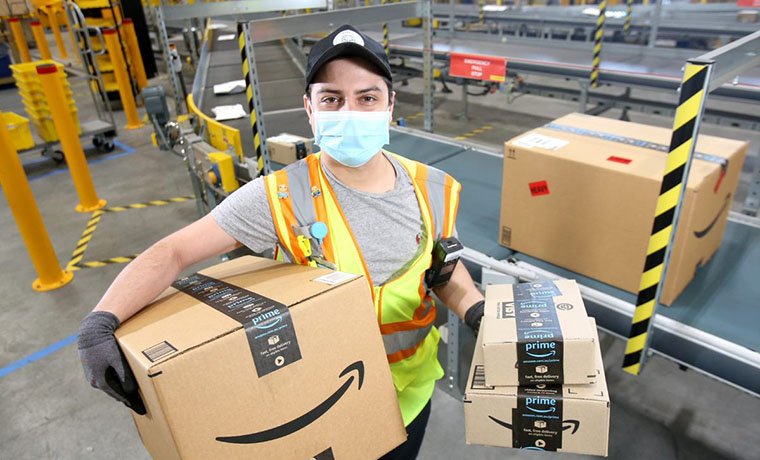 Craig Fuller, the Head of Operations at Amazon Australia told AFR that the business has been ramping up its plans for the holiday season for several weeks to get ahead of the rush. "We've been working for about the last six or seven weeks just to build the inventory levels up to meet the demand for Black Friday," he said. "And we really haven't had any delays from any of our vendors and sellers and meeting those requirements."
Fuller explained that unlike many other retailers currently, Amazon's fulfilment centre is fully-stocked and ready to go, with its state-of-the-art technology like algorithms to help streamline the purchase process.
The latest Power Retail Trajectory Report indicates that e-commerce spend for October was down YoY – this is the second time we've seen this since January. However, as we enter the sales event season of the year, consumers are expected to splash out, both online and in-store.
The e-commerce landscape is changing. With a Power Retail Switched On membership, you get access to current e-commerce revenue and forecasting, traffic levels, average conversion rate, payment preferences and more!