E-Commerce Time Machine: EB Games
EB Games is most famous for its video games and pop culture merchandise. As a digitally savvy retailer, how has its e-commerce platform evolved over the years? Check out the E-Commerce Time Machine.
EB Games is one of the country's most recognised entertainment software and gaming retailer. Owned as a subsidiary of GameStop, it has 300 stores in Australia and 40 New Zealand. Furthermore, there are more than 80 ZiNG Pop Culture stores across Australia too, which specialises in pop culture merchandise. Although it was founded in 1998, the retailer only launched its online platform in 2007. How has its digital platform transformed in the last decade? Check out the e-commerce time machine to find out.
EB Games | 2008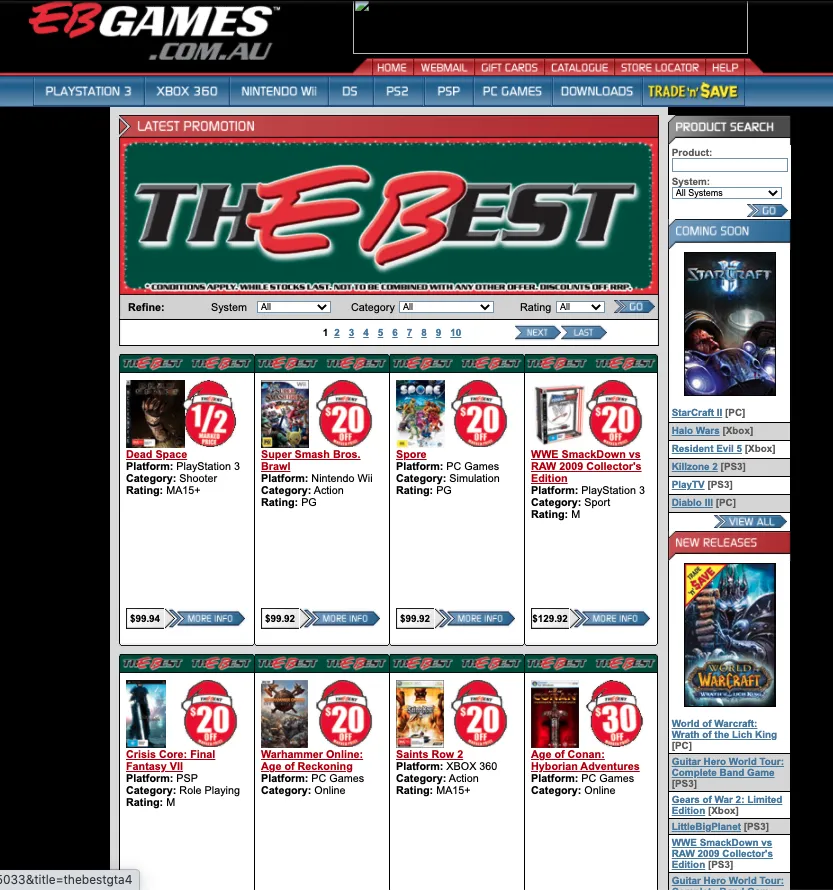 EB Games | 2011
EB Games | 2014
EB Games | 2017
EB Games | TODAY
Like this story? Click here to find out more about Power Retail E-Commerce Intelligence or here to sign-up for the free weekly Pulse Newsletter for more essential online retail content.